I reached a new step in astrophotography: I discovered that I can photography... Aldebaran and Orion constellation.
Taurus, Orion and Sirius
Edit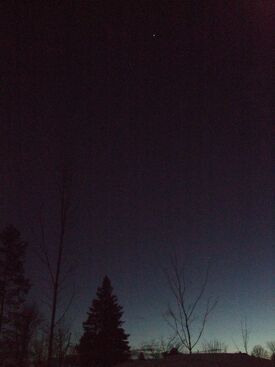 Well, I succeeded to photography Aldebaran. When I found a strange dot, then I realized that it was Aldebaran. Yay!
I have also a trial Orion-Jupiter-Sirius, and we also see Aldebaran.
What do you think about this?
Other observations
Edit
Auriga, Leo, Canis Major, Canis Minor, Lepus, Cassiopeia, Gemini, Perseus, Ursa Major, Ursa Minor, Aries, Puppis and the Moon.